Added Extras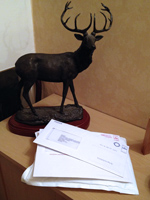 This service is FREE as part of the pet sitting services
Having someone check on your pet throughout the day means your property will still appear "lived in".
If you are on holiday or have to stay late at work I can, if you request, carry out a basic home care check on my pet visits for example:
On each visit to the house mail and circulars will be removed from the mailbox and placed out of sight from nearby windows.
Lights/radios can be switched on/off as required.
Curtains/blinds can be drawn/opened - ideal if two visits a day
I am happy to water houseplants if they are left in one area.
Wheelie bins can be put out for collection.
As a special service, basic items like milk and bread can be purchased ready for your return (Additional charge will apply).